A Piece of Lovely is a delight shop that opened in June of 2013 which sells earring organizers in several color selections. I've come to really admire this shop and the cute organizers it offers, and would like to share a few of my favorite organizers with you right now: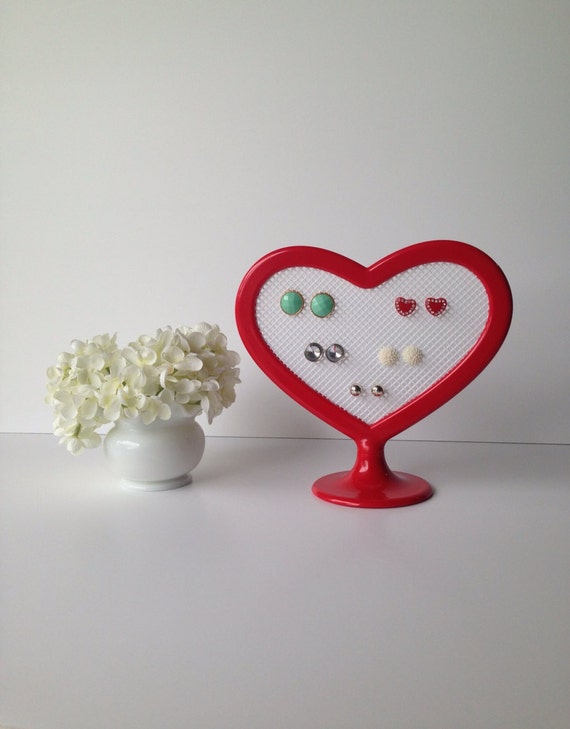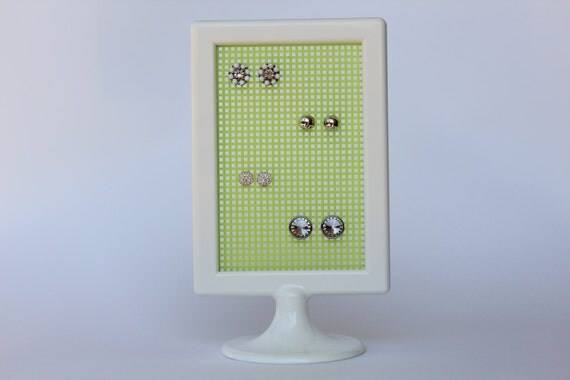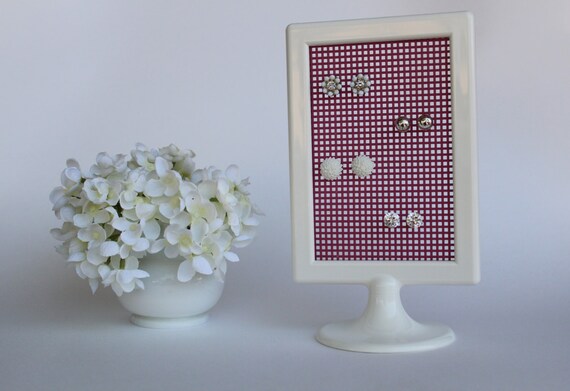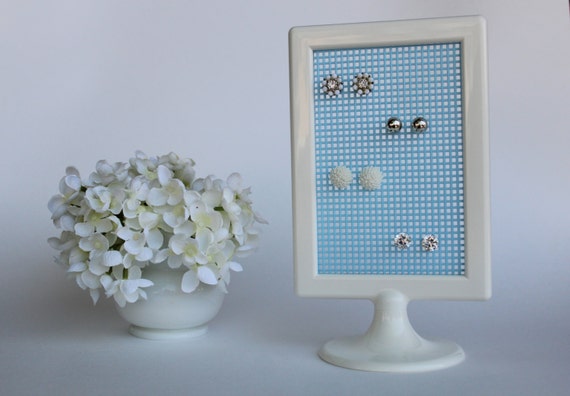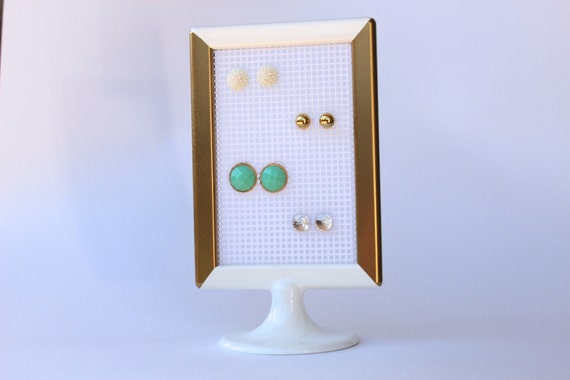 Since I love organization, I was very excited when I learned that I was able to pick an earring organizer from A Piece of Lovely to review. After looking through the different color selections, I decided I'd like to try out the
Small Pink Colored Earring Organizer
which is sold in the shop for $7.00.
My jewelry organizer came cutely and securely packaged and was very easy to assemble-all you do is screw in the circle stand onto the actual organizer part. The organizer is very sturdy and made out of thick plastic. I found that even though the organizer is only six inches high, it holds a surprisingly large amount of earrings, depending on the sizes of your pairs. Another plus is that this organizer doesn't take up much counter space and is an adorable way to organize/store/display your earrings.
Overall I'm thoroughly impressed with this organizer and would totally recommend this shop to a friend. This organizer has everything you need-it's sturdy, cute, and affordable and totally worth $7. I'd like to sincerely thank Kate for the opportunity to try out one of her earring organizers as well for sponsoring our giveaway!
Today I am pleased to be able to offer a giveaway from A Piece of Lovely, thanks to Kate the owner of A Piece of Lovely! She is offering one jewelry organizer of the winner's choice from A Piece of Lovely's shop (excluding the painted and heart shaped jewelry organizers-all others are available to choose from) for our giveaway this week. Thank you Kate!
This giveaway is open to the U.S. only and will run from now until December 31st 2013. After the giveaway has ended and a winner has been drawn at random, the winner will be contacted via email with details on redeeming their prize. To enter this giveaway, sign into the below Raffle Copter widget using your Facebook account or your email.
I hope you all have a wonderful week! A big thanks goes to Kate from A Piece of Lovely for offering up this giveaway, as well for allowing me to try out an organizer myself!
N O T E :: I was not paid to feature this shop, write a product review or host the giveaway for A Piece of Lovely. I receive a free jewelry organizer for the purpose of a review, but was not paid to do so and all thoughts expressed in my review are completely honest and unbiased.