Just a little reminder that all the FALLing into Fall giveaways will be ending shortly, and if you haven't had the chance to enter them all then you will want to before they end! Here are the links to the giveaways that are currently open, but will be ending shortly:
Prize: Bar of perfect pumpkin soap
Ends at midnight on October 22nd, 2013
Prize: A clutch or wristlet from the shop of winner's choice, up to a $27 value
Ends on midnight on October 22nd, 2013
Prize: Three fall-scented lip balms
Ends at midnight on October 24th, 2013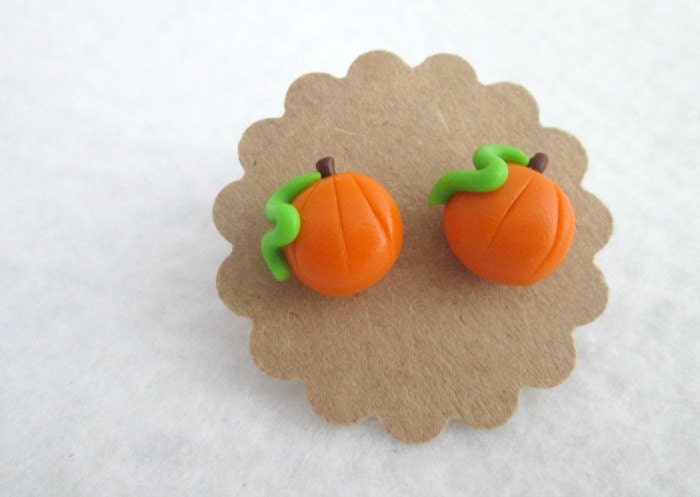 The Emarie Creations giveaway, sponsored by
Emarie Creations
etsy shop, has ended already. I've already contacted the winner about the prize and she responded, so the winner of the handmade pumpkin earrings from Emaire Creations is.........
Michele W.
Congratulations, Michele, and thanks to Samantha for so generously sponsoring this giveaway! For all of you who didn't win, I'm so sorry and wish I could give each of you a prize! However if you still really want a pair of handcrafted pumpkin earring studs, then you can purchase a pair from Samantha
HERE
just in time for Thanksgiving!