Hello friends! Welcome back to the second giveaway in the FALLing Into Fall blog party! Today I've got a wonderful shop for our feature and giveaway. For those of you who've been following this blog for some time may remember that this isn't the first time we've had Little Goat Soaps here on this blog. Back last year we did a feature and interview, and if you'd like to check it out then you can read the post
HERE
.
I'm so excited to have Little Goat Soaps here on this blog again, and hope you ladies will take the time to look through her shop, as she has some lovely smelling all natural soaps up to purchase! Her shop specializes in all natural soaps that give up all the unnatural chemicals in regular soaps that can be harmful to your skin, while not giving up the lovely smell and fresh clean feeling after use! To read the whole story on how Karly first got into natural soaps, you can read the interview in the link above. Now without further ado, I'd like to share with you all a peek into the shop!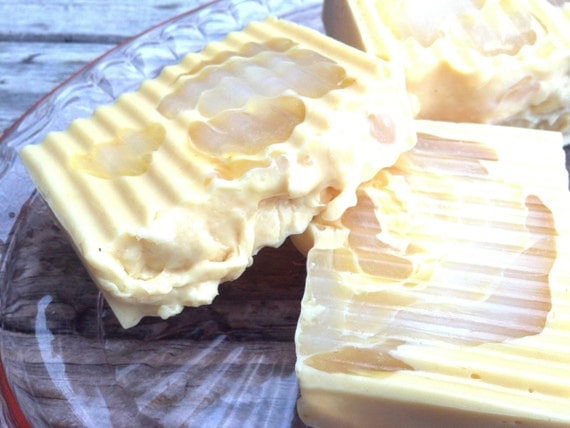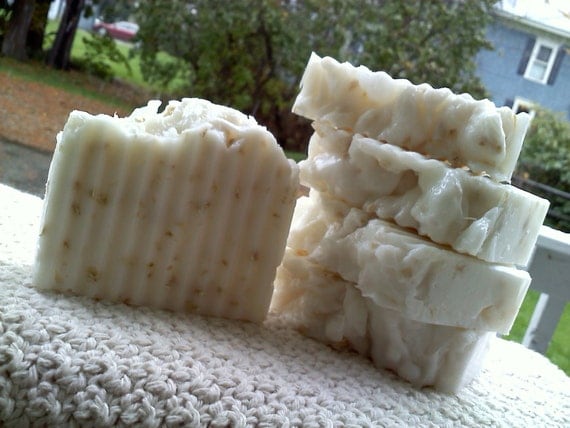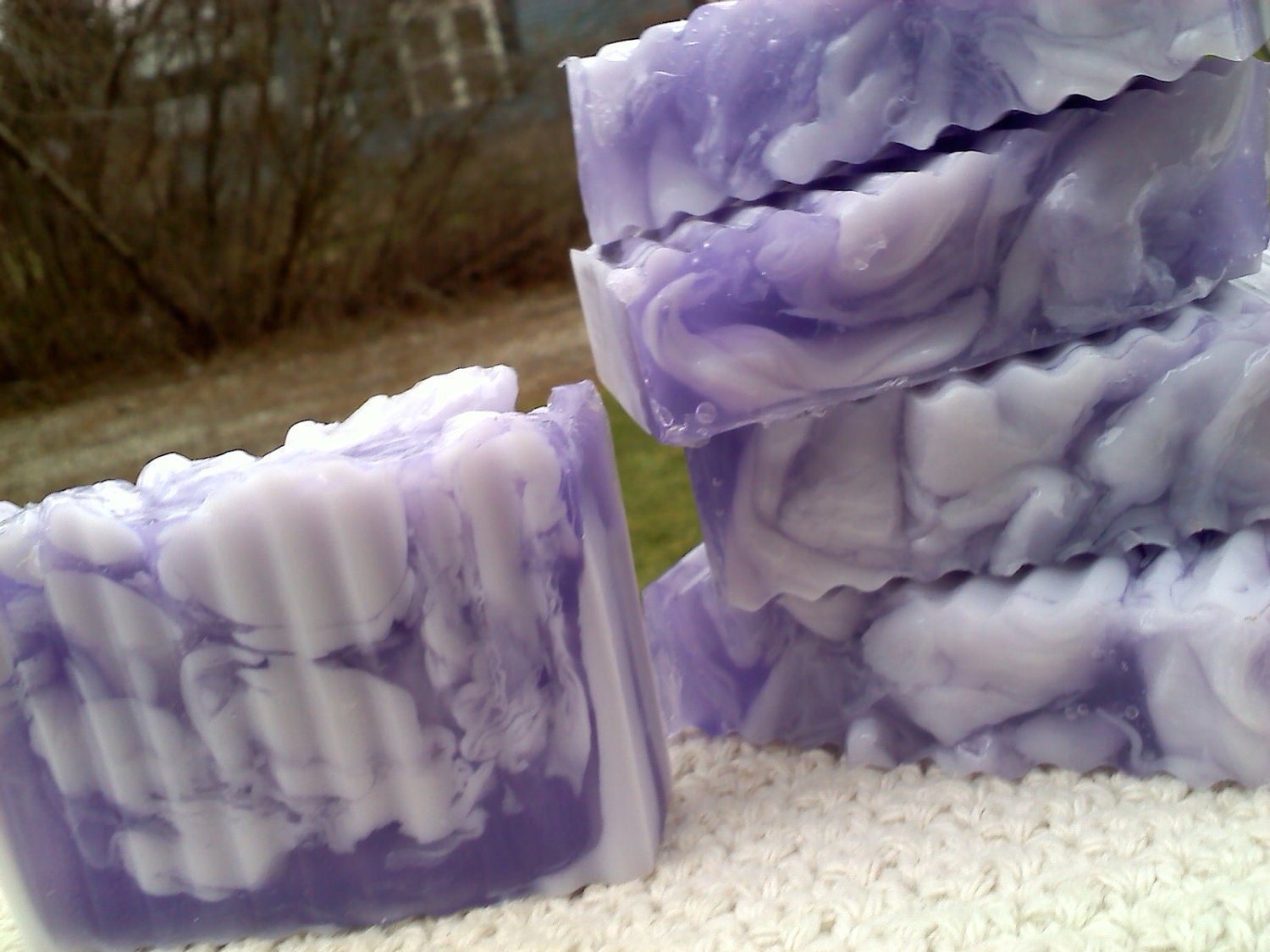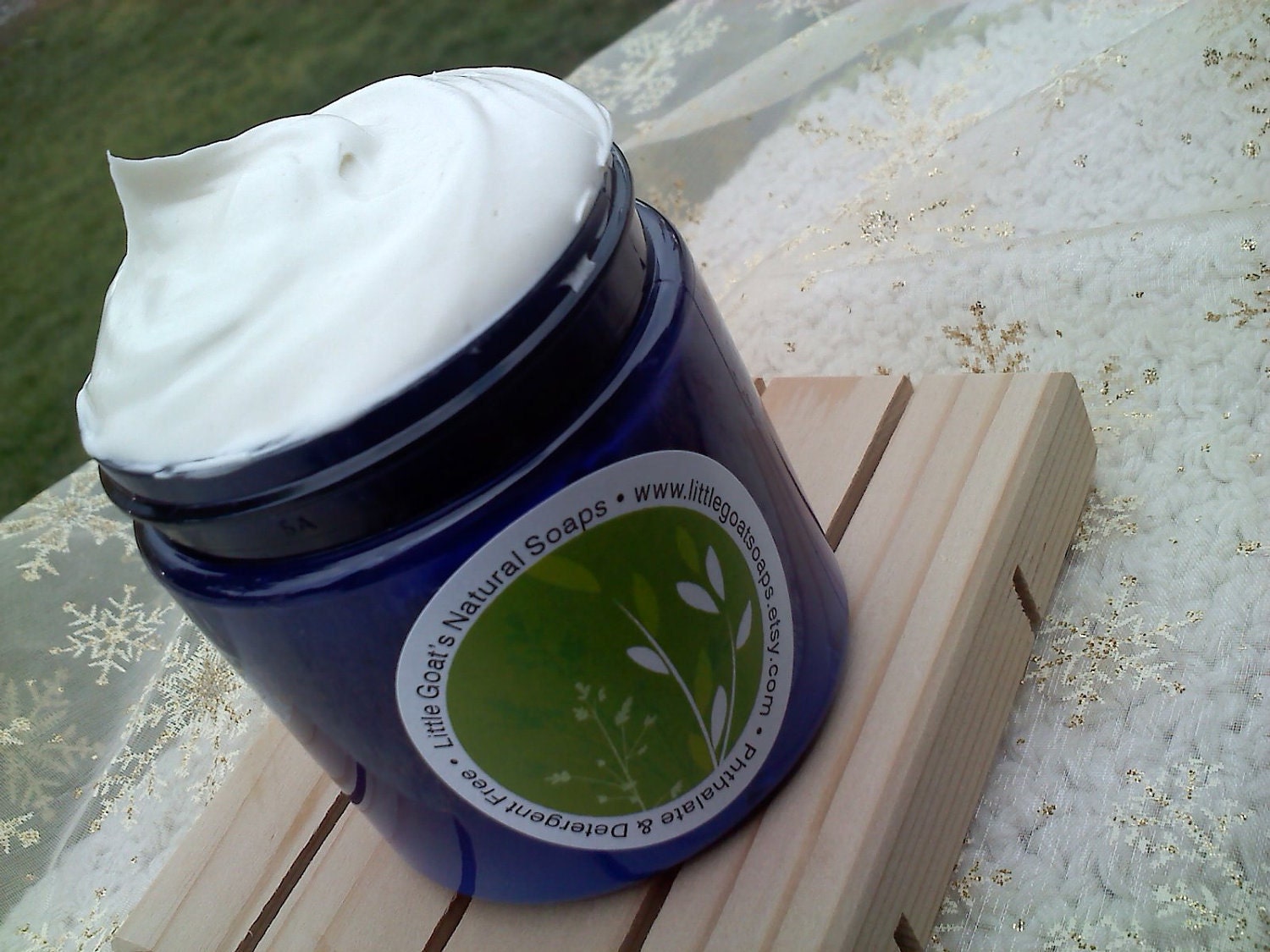 Don't all the soap bars look so pretty? Well today thanks to Karly's generosity one of you ladies will be able to receive a bar of Little Goat Soaps bestseller soap, Perfect Pumpkin. Last year I had the pleasure of trying a sample of this soap, and let me tell you, it's smells just heavenly! It's the perfect thing to kick off autumn, and is such a yummy scent that leaves you looking crazy because of how often you smell your hands! =) Here's a picture of the Perfect Pumpkin soap: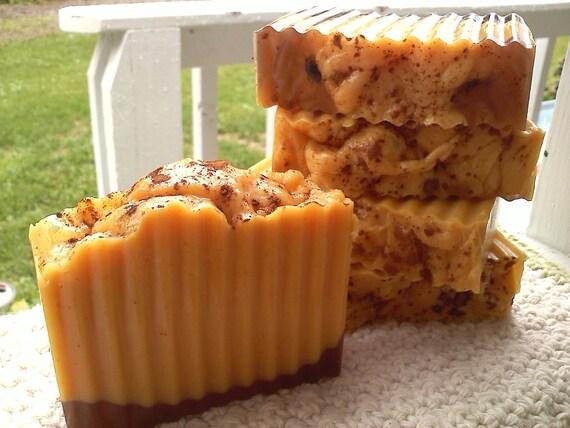 L i s t i n g ::

Could there be anything more heavenly?? Fresh pumpkin, creamy vanilla and warm spices... Don't eat the soap! Pumpkin colored goat milk soap on top of a "crust" of brown mica sparkle, dusted with real organic cinnamon.

I couldn't wait to try this out! It was so creamy and delicious that I had to soap up twice! I can't get enough of this soap.

This giveaway is for one 5 oz. (Approximate) bar.
If you'd like to be entered to win this lovely bar of pumpkin soap, then just enter using the Rafflecopter entry form below. Giveaway is
open to U.S. residents only
, and will take entries until October 18th, 2013. The winner will be contacted via email with details on redeeming the bar of soap once the giveaway has ended, and a winner is drawn at random. If you have any questions then please let me know in a comment. Have a great day!