Have you heard of the Country Blossom etsy shop? If not, then you should know about it as this shop offers yummy smelling bath and body items perfect for pampering. This is one of my favorite etsy shops to find a bunch of different lip balms in several sweet-smelling scents, as well as other items such as soaps and candles. Why don't we take a little look-see in the shop?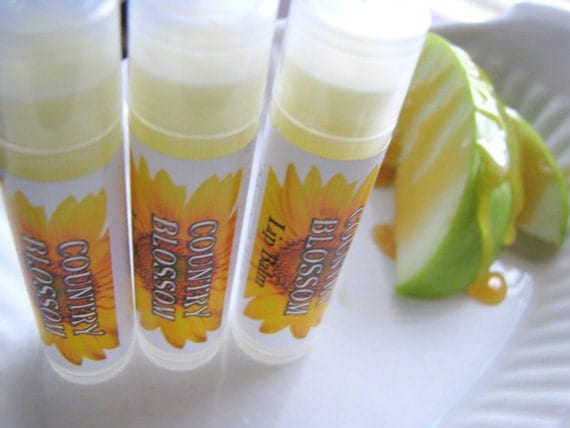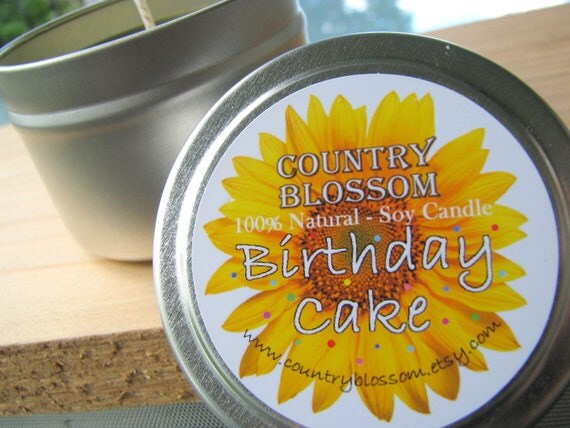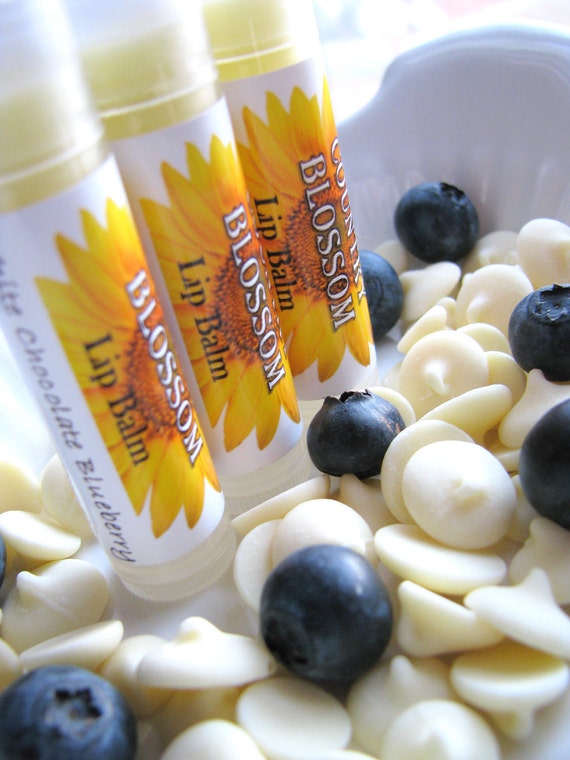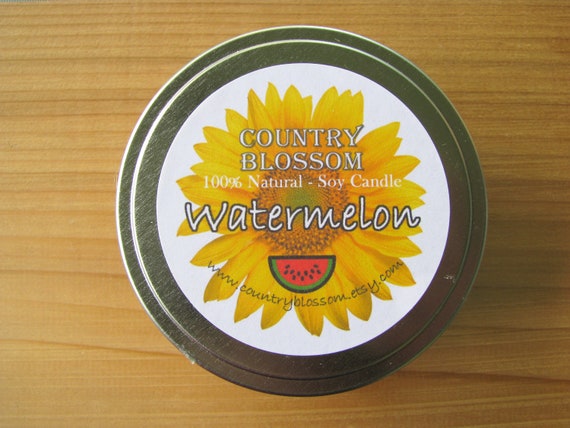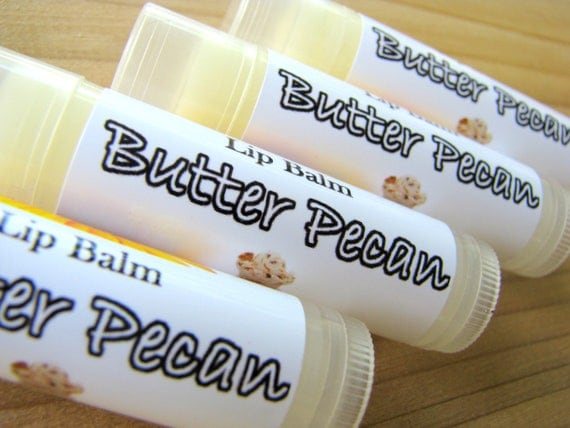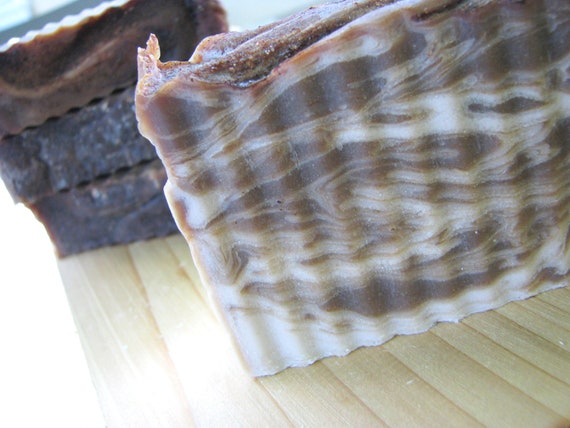 // The Review //
Country Blossom shop owner, Megan was so sweet to send me three of her famous scented lip balms to try out for a review. I was sent a Pumpkin cheesecake lip balm, a Candy Corn lip balm and a Apple Pie lip balm.
I just love how perfect the Country Blossom lip balm recipes are. Often times it's difficult to kind the perfect lip balm that isn't too hard but isn't too soft, and these lip balms are the perfect mixture of a solid consistency but a smooth and soft product. I've found myself using these lip balms quite often throughout the day, especially as the weather has been getting cooler since it protects my lips from the wind and cold; while making them feel soft and smell very fall-ish.
As far as the scents go, I really don't think I can pick a favorite, as they are all so delicious smelling and very true to scent. I love how the lip balms have just the right amount of scent. They aren't overpoweringly strong smelling, but are just soft enough to give you a pleasant smell without overdoing it. I have found them to be perfect scents for the fall time and are such fun to use.
I also appreciate how the lip balms are all natural and made with ingredients like coconut oil, vitamin E oil, and olive oil, which are all very good for your skin and help sooth lips. After using these lip balms for a while now I can definitely say they help improve my lips and make them feel better.
Overall I love these lip balms and would definitely buy other lip balm scents in the future. I highly recommend them!
So now that you've been able to see what this shop offers as well as hear my thoughts on the products, how would you like an opportunity to win some lip balms of your own? Today Megan has been so sweet to provide not one, not two, but THREE autumn lip balms for the FALLing into Fall giveaway event. The winner of this giveaway will receive three tubes of lip balm in the following scents: one pumpkin cheesecake, one candy corn and one apple pie. A big thank you goes to Megan of Country Blossom for providing these lovely lip balms for the review and giveaway! Here's a closer look at the lip balms that a winner will receive: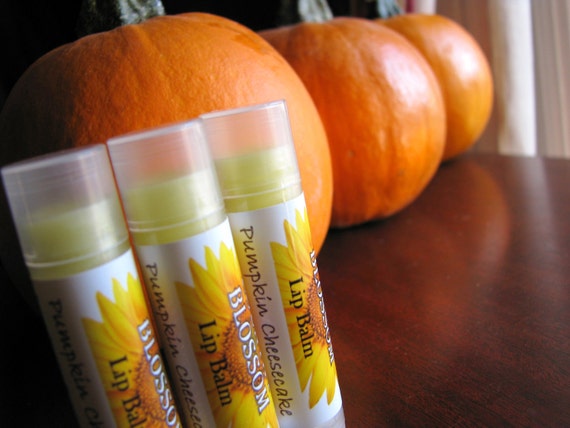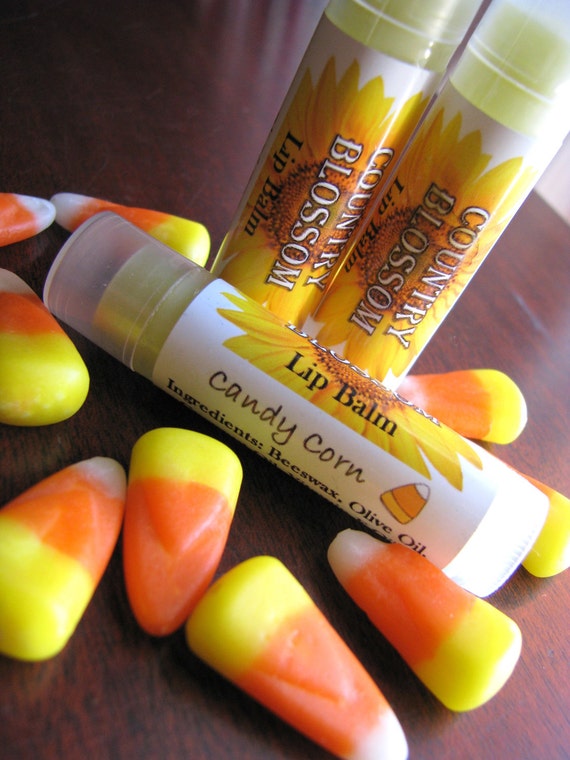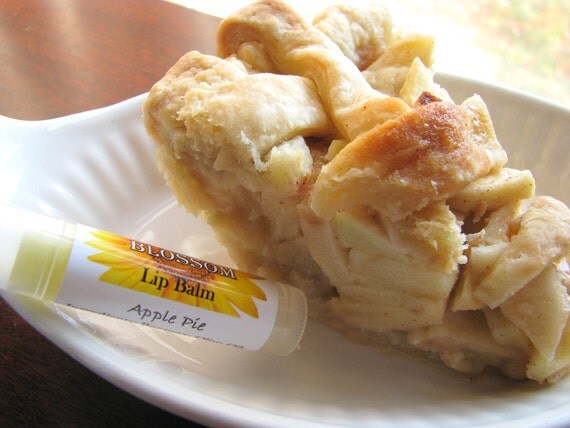 If you would like to be entered to possibly win three fall flavored lip balms from Country Blossom, please enter via the RaffleCopter entry form below. The giveaway is open to U.S. residents only, (Sorry to all those who don't live in the U.S.!) and will take entries until October 25th, 2013. After the giveaway ends a winner will be picked at random and will be notified via email about redeeming their lip balms! Happy entering, and have a wonderful weekend!