Happy Monday, friends! I am so excited to be back after a unplanned blogging break, with a super exciting giveaway! After being M.I.A. from this blog for a while, I though it'd be great to start back again with a big giveaway; one that is a big more exciting than the regular ones I host for jewelry, or smaller items. Today I'm super excited to be partnering with the One Blessed Mommie etsy shop to bring you todays giveaway and shop feature! Todays featured shop is a big different than most etsy shops, as it is a shop that supports children with special needs, and gives you a reason to shop without guilt, knowing your money is going to a good cause.
Today I'm very pleased to share with you One Blessed Mommie etsy shop and hope that you will take the time to look around in her shop as she has so many adorable jewelry organizers! Also be sure and stay tuned for the giveaway for a chance to win a bow/jewelry organizer of your own at the bottom of this post. But first I want to share with you all about One Blessed Mommie shop!
"One BLESSED mommie (Natosha) is dedicated to making quality products that will help you organize your jewelry and spice up your life! A portion of all sales will help with purchasing a vehicle to transport Natosha's family and will also go to Families of SMA (FSMA.org) to help fund the CURE to Spinal Muscular Atrophy (SMA). Natosha's sweet daughters Denalli (5yrs) and Ryka
(4 months) have SMA type II.

So, here is the scoop: One BLESSED Mommie is just that... A mother who has been richly blessed with 5 beautiful, amazing, quirky, loving children. But this mommie is ultimately blessed by her oldest and youngest daughters: Denalli and Ryka. Both Denalli and Ryka were born with a rare genetic disorder called Spinal Muscular Atrophy (SMA) type II. SMA is a genetic disorder that affects all the muscles in their bodies, and it is the number one genetic killer of infants. Denalli is 5 years old, and is un-able to walk independently or crawl, and Ryka is 4 months old, just starting her life long journey with SMA.

Most wonder when Natosha finds time to be "creative". I mean with 5 kids (5 yrs and under), she should be busy enough, right?!? Well, you see, there is a BIG need... let me explain: Currently, Natosha's family consists of 5 small children, 2 adults, and 2 large power-chairs. She and her husband manage a ranch out on the plains of South Dakota, and the income generated from the ranch job is just enough to cover their living and ranching expenses. The basic reason for her "creativeness" and working long hours into the night, is to provide her family with the extra medical needs that are not covered otherwise. One of the impending medical needs is a vehicle that will safely transport her family. Right now, she is diligently working on saving funds to purchase a vehicle that is big enough to safely hold all 5 children, 2 power-chairs, and 2 adults. She and her husband currently own a regular minivan that (needless to say) is filled to the brim. Currently whenever they go places as a family, their 5 year old daughter is constrained to being carried everywhere, because there is simply not enough room in the van to safely hold the children AND a power-chair...

Finally, because Natosha strongly believes in curing SMA and the horrible disease that it is; 15% of all sales will go to Families of SMA. (www.CURESMA.org) If you also would like to help raise funds to CURE SMA, please contact Natosha or FSMA.org."
~
Taken From Shop Announcement
// A Peek Into The Shop //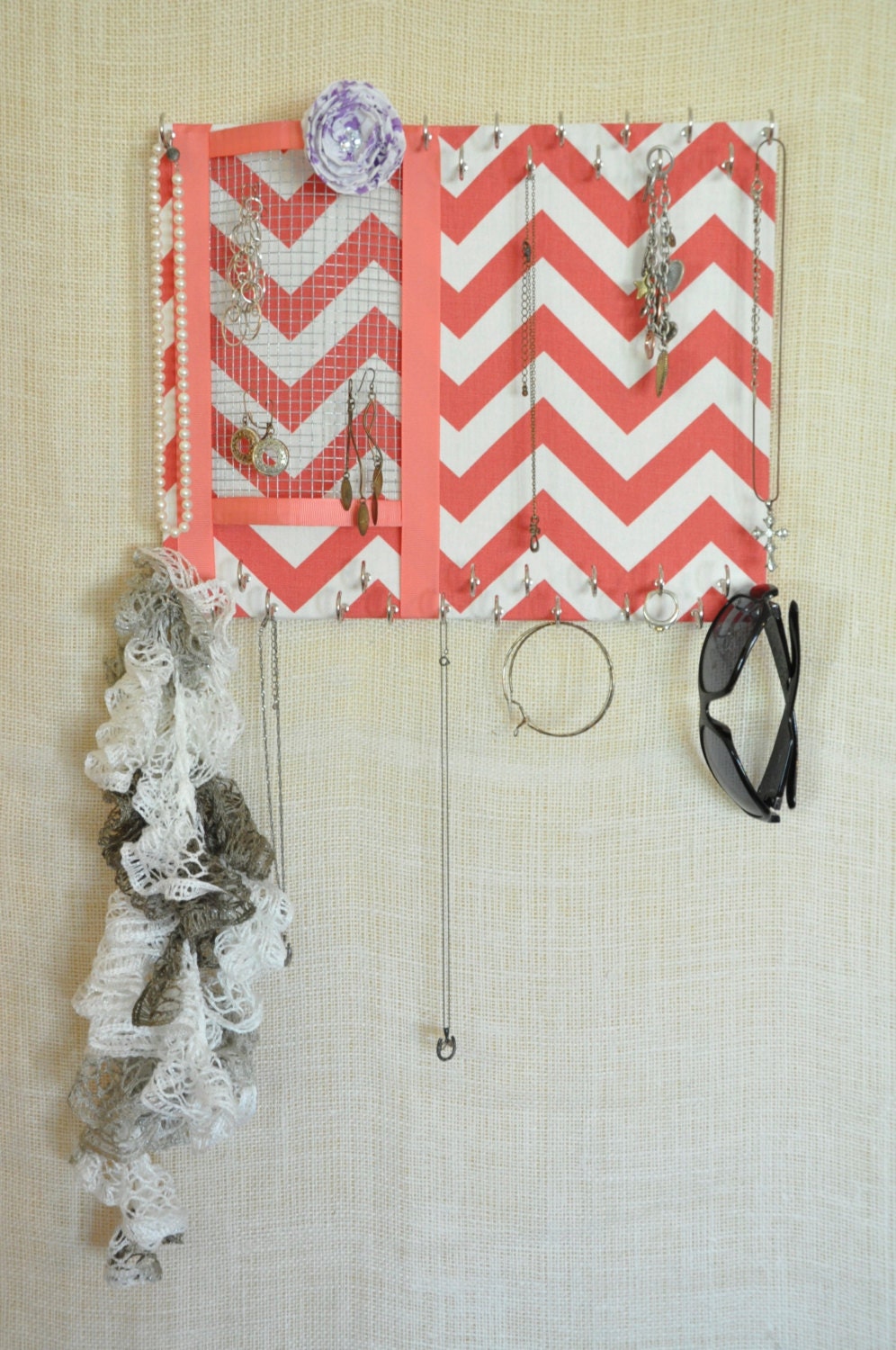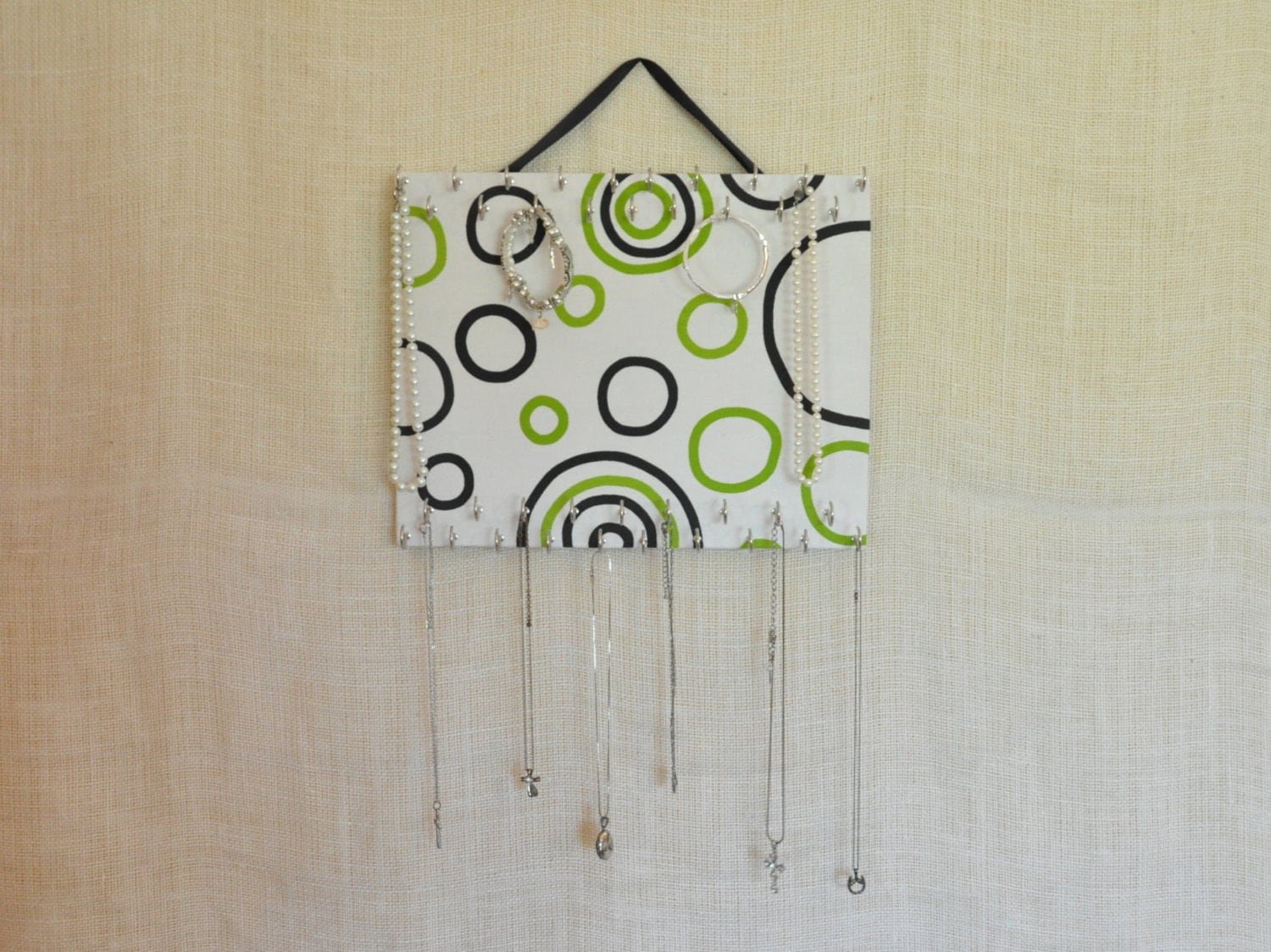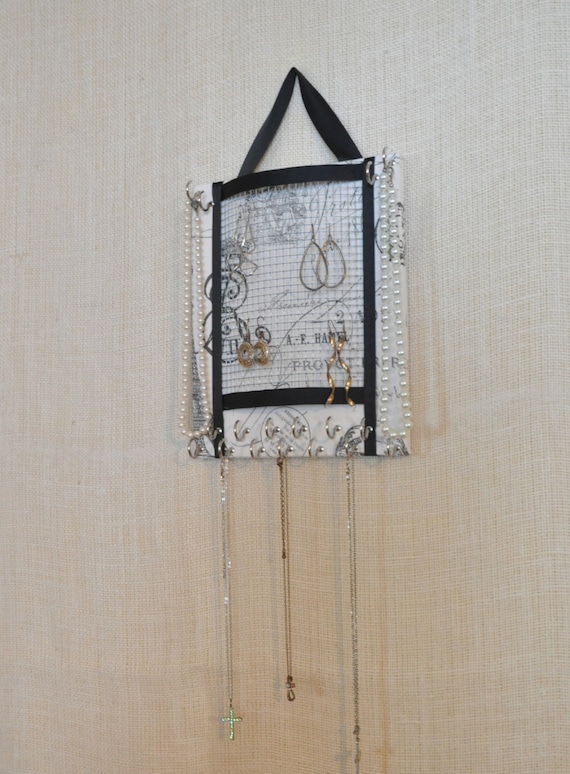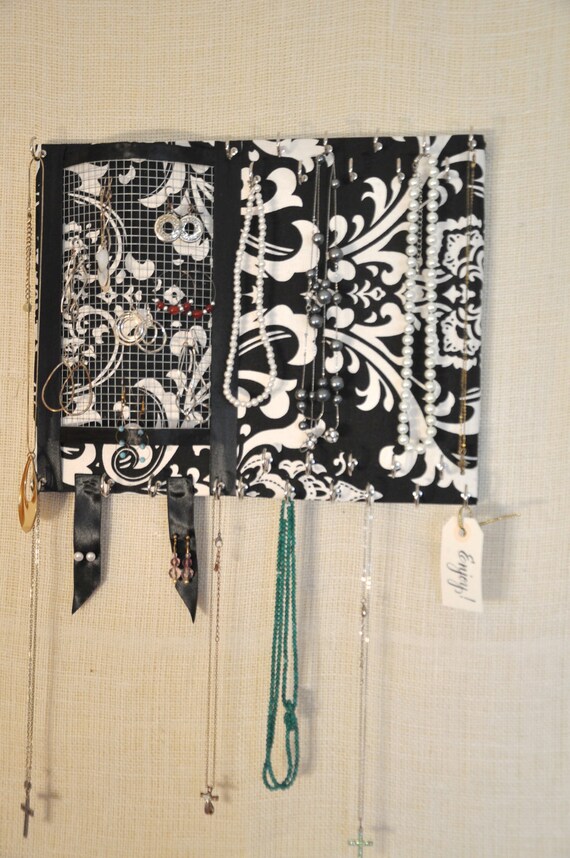 So are you guys ready for the giveaway? Well today we have a special giveaway thanks to the generosity of One Blessed Mommie etsy shop! Todays giveaway is for a bow/jewelry organizer in the winners choice of design! Natosha of One Blessed Mommie has been so generous to allow the winner to pick which bow/jewelry organizer she'd like from the selection of currently available designs from her shop in this particular size. Below are pictures of the different bow/jewelry organizers from which the winner will be able to pick one from as her prize.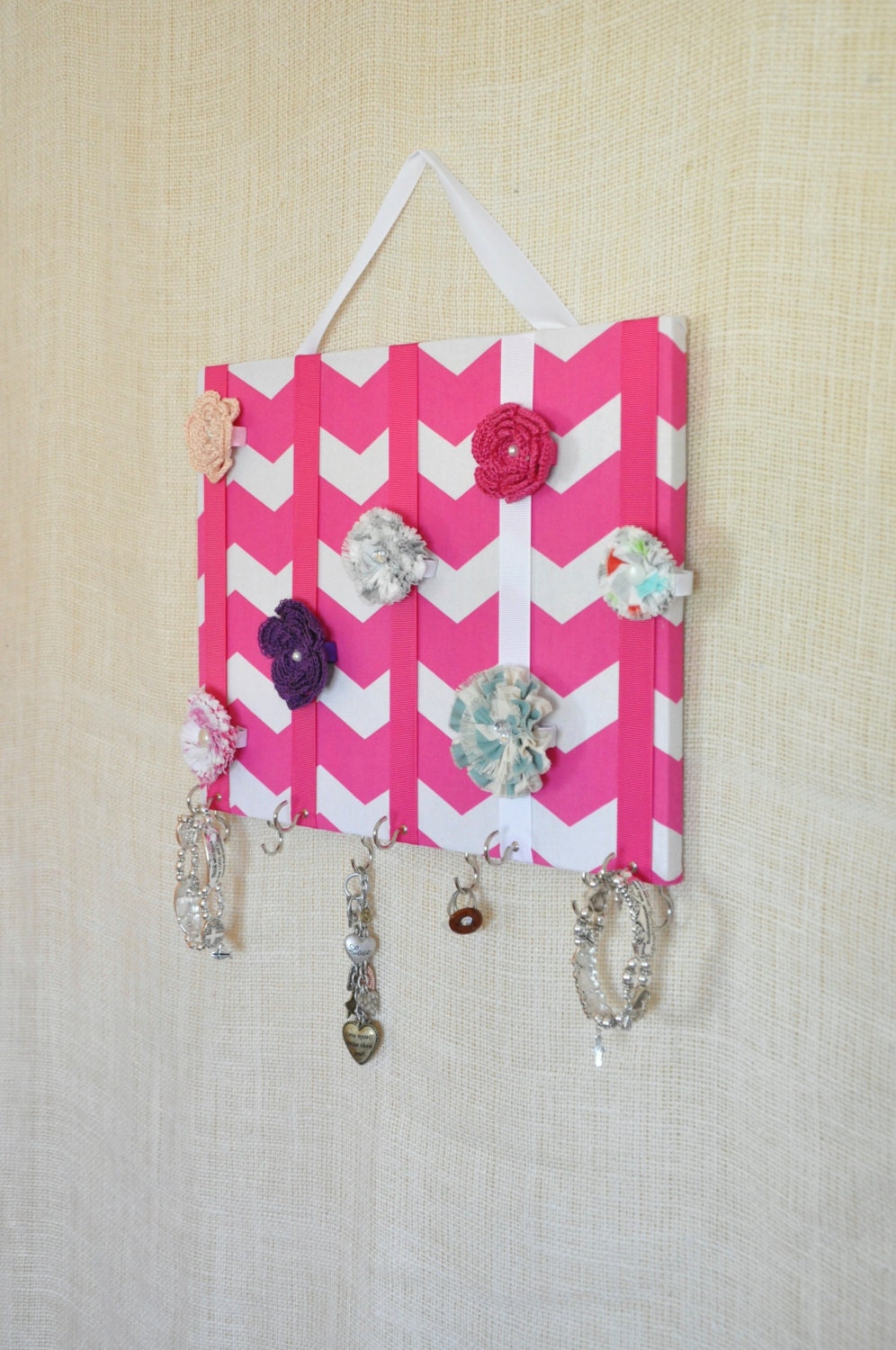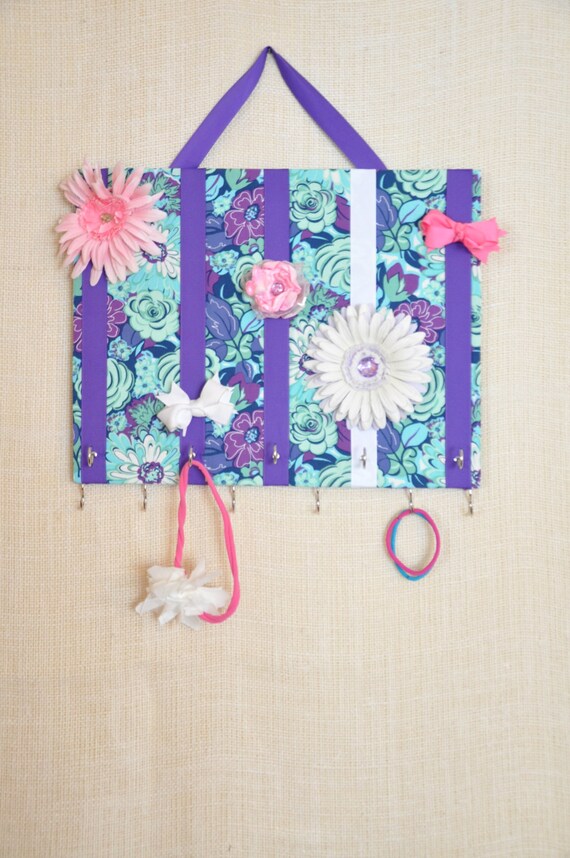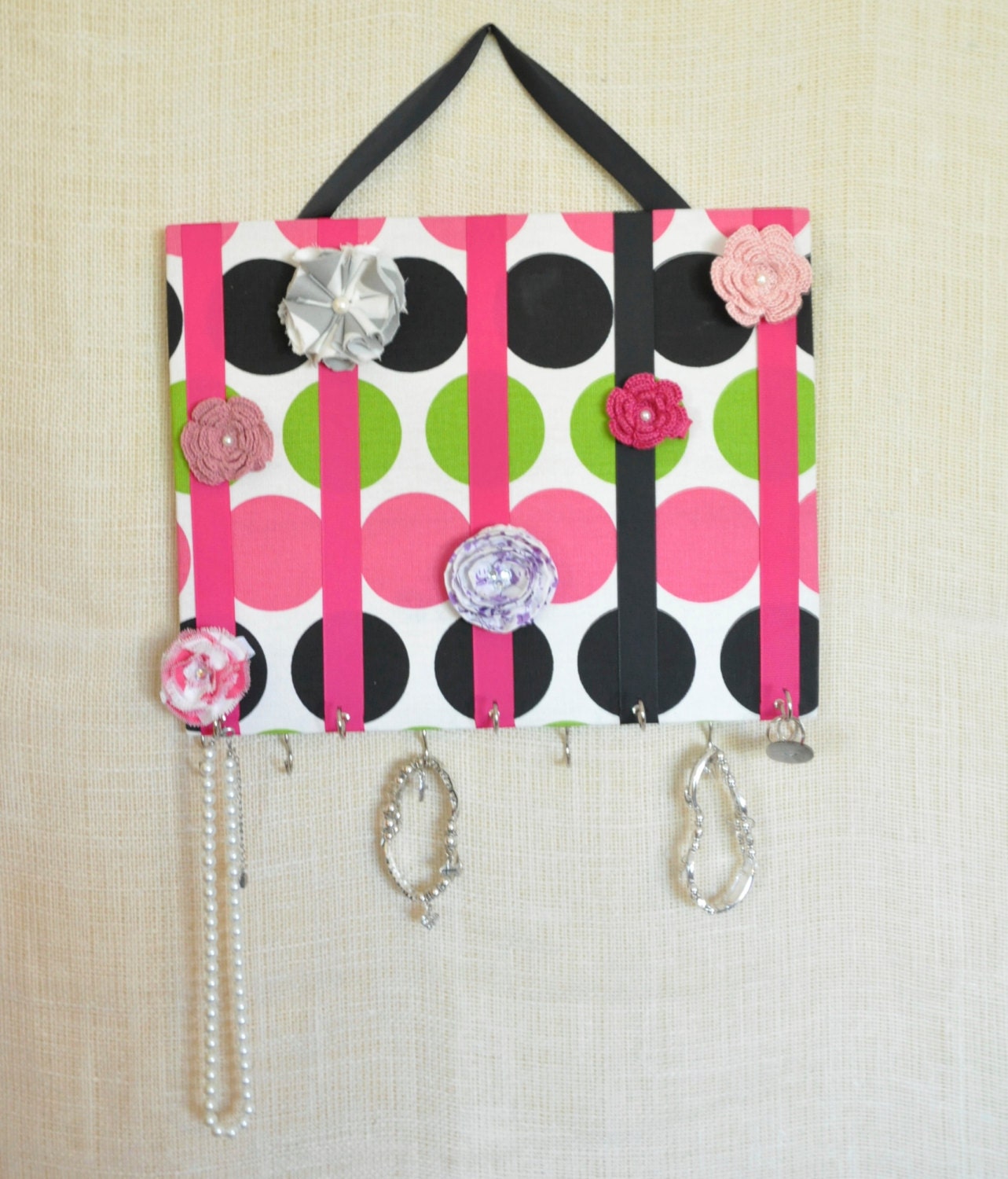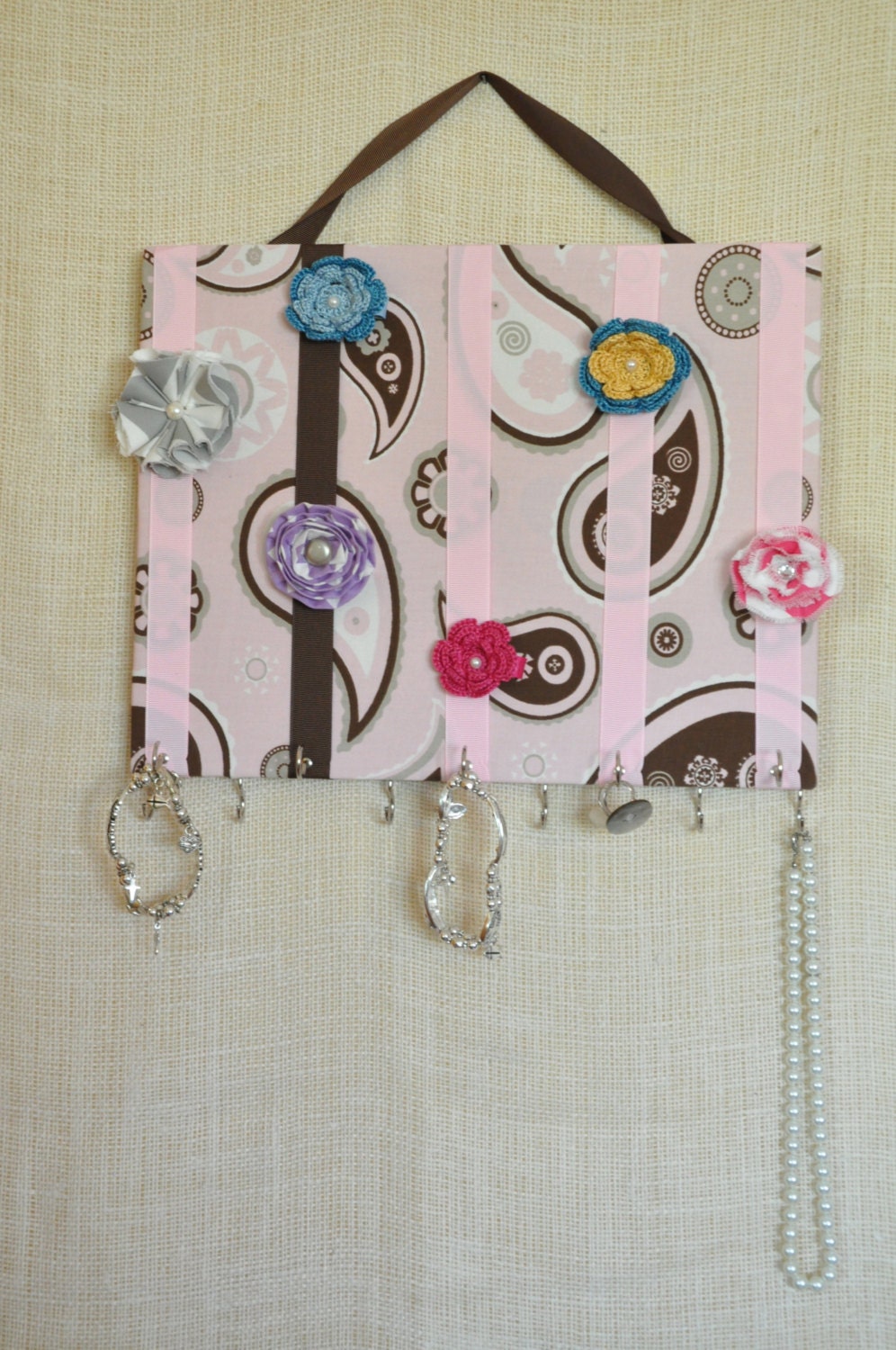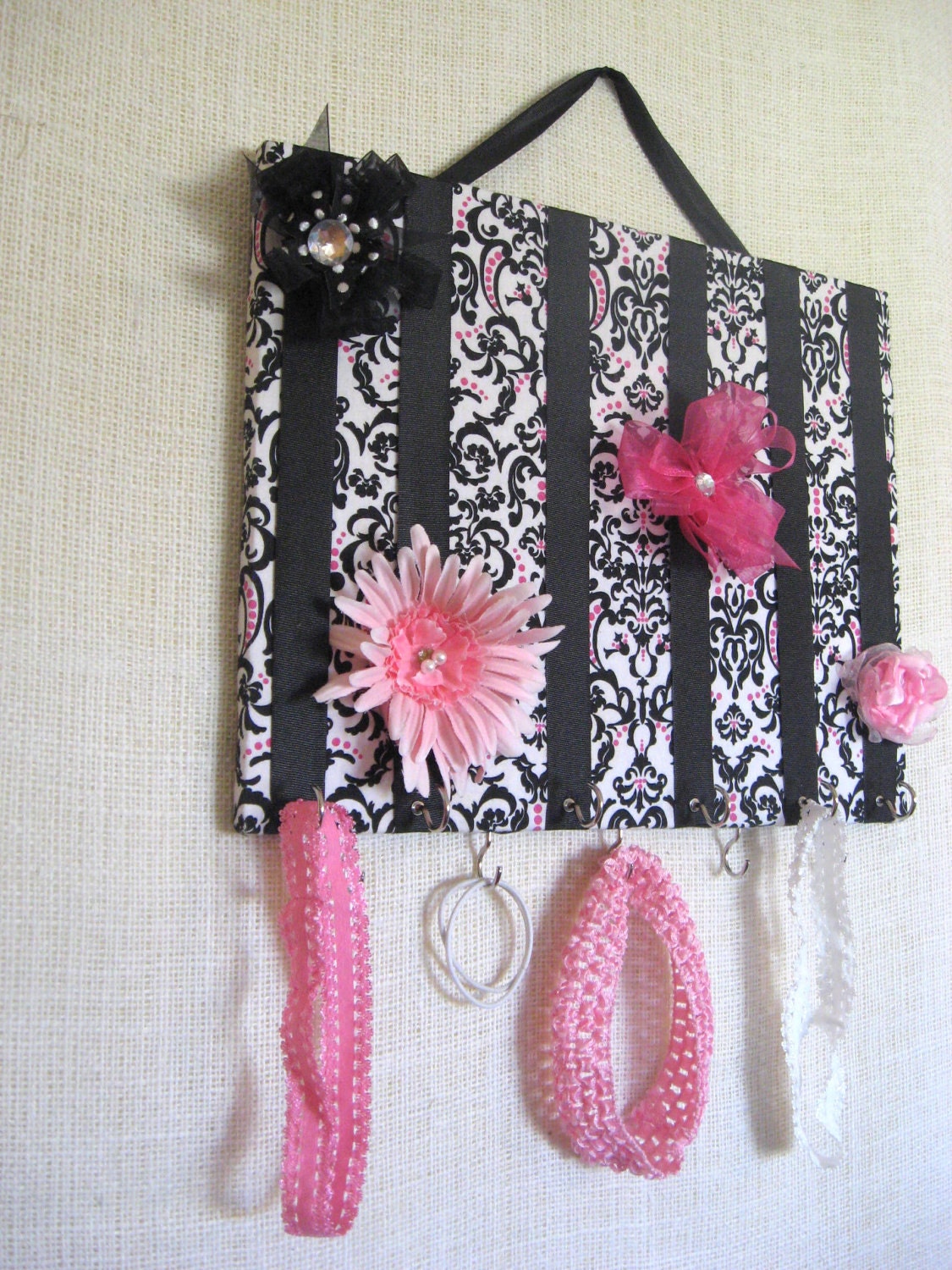 Each of the bow/jewelry organizers features a girly design as well as 11 hooks, on which you can hang rings, necklaces, bracelets, hair ties, or really anything else you want to organize! And of course there are the pretty ribbons to hold all your bows, making this a great gift for a mother of little girls, or for yourself!
Okay then, are you all ready to enter to win one of these jewelry organizers? If so then just enter by the Rafflecopter entry form below. Open to U.S. residents only. This giveaway will take entries until October 11th, 2013. After the giveaway ends the winner will be notified via email with details on receiving her organizer. As always if you have any questions then please just let me know in a comment, and I will do my best to reply in a comment as soon as possible. Have a wonderful last day of September!